Garden Route Casino Review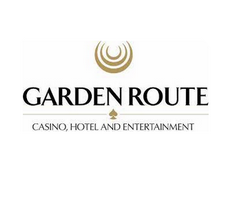 ● Address: 1 Pinnacle Point Road, Mossel Bay, 6500, Western Cape
● Phone: +27 44 606 7777
● Opening hours: 09h00 – 03h00 daily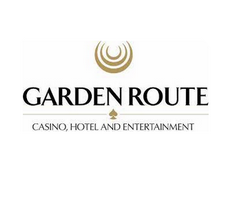 Mossel Bay's Favourite Entertainment Destination
If you're looking for the best gaming resort in Mossel Bay, look no further than Garden Route Casino. The eclectic venue has an extensive casino alongside entertainment, dining and a full hotel, all of which are accessible from early morning until the early hours of night.
Hundreds of slot machines, more than half a dozen live tables, and a selection of private rooms comprise the diverse casino of Garden Route, but there's a lot more going on at this venue. The resort's well-appointed hotel sits just off the Pinnacle Point Beach and Golf Resort, which has been ranked among the best new golf courses worldwide.
Entertainment at the Garden Route Casino doesn't end there. You'll also find comedy, karaoke and live sports at the Bravo Lounge, and a plethora of exquisite attractions which the Garden Route Casino team can help you visit – including the Bartolomeu Dias Museum Complex, Knysna Elephant Park, and Cango Caves.
Garden Route Casino has the look of a classic Las Vegas casino, and it's considered one of the best land-based casinos South Africa. Remarkably, the venue has its own helipad, but there are also several airports nearby: Mossel Bay Aerodrome is a 15-minute drive, George Airport is 30 minutes away, and the larger Port Elizabeth is around 375km east along the coast.
With so much going on at SA's Garden Route Casino, it's no surprise that so many people choose to visit the resort, from couples and families to more senior gamblers. If you're ever able to visit Mossel Bay, you won't want to miss it.
Get Garden Goodies
Every member of Garden Route Casino can grab a Garden Route Rewards card, which will give you access to a whole range of benefits which will increase if you put more time in at the casino.
There are three tiers to the Rewards programme: Gold, Platinum, and Black. As soon as you set foot in South Africa and visit Garden Route Casino, you're eligible for Gold level. If you rack up 27,500 points over a 12-month period, you'll move up to Platinum. And, if you manage 150,000 points over a year, you can get a Black card.
All members will receive discounts at the resort's restaurant and neighbouring cinemas, tickets to shows and events, Gold Reef City Theme Park access and much more. You can also swap your points for FreePlay, giving you the chance to convert points into real cash.
If you've reached one of the higher tiers of Rewards, you'll also receive exclusive VIP benefits, complimentary tickets by invitation only, special parking benefits, and up to 65% off of local attractions.
Unwind at the Court
When you go to book a room at the Garden Route Casino, you'll be given two options: Garden Court Mossel Bay or other Tsogo Sun Hotels. This gives you the flexibility to stay at a venue which is most suitable for you. For most visitors, this will be the Garden Court Mossel Bay, which sits directly on the Garden Route.
A combination of 43 rooms and suites make up the Garden Court Mossel Bay, many of which boast beautiful views of the surrounding Garden Route – known locally as "Mother Nature's Gift to Mankind".
Peel your eyes away from the window and you'll see modern rooms complete with free Wi-Fi, televisions, and large, comfortable beds. Room service is available, and breakfast is included for all guests.
If you're visiting the Garden Route Casino on business, you can host up to 150 people in up to three meeting rooms on the premises.
Explore Hundreds of Casino Games
There are hundreds of slots at Garden Route Casino. Payouts are varied and suitable to all types of players, as are the slots' denominations, which range from 2c to R25. That includes plenty of jackpots, and you can even visit the Garden Route Casino website for a live counter showing you how much has been paid out on slots in the past 24 hours.
There are 412 slots in total. Over half are in the non-smoking area, with 149 available for players who want the option to smoke as they play. A further 56 slots can be found in the exclusive Salon Privé, primarily for VIP players. The Salon also hosts an American roulette table and one blackjack table.
Elsewhere, in the main room, you'll find five roulette tables including two which have the Lucky Symbol side bet – ideal for those of you who like to spice things up with some extra action. There's also a blackjack table and Big Bang Poker, which includes a Bing Bang Mystery Jackpot, awarded at random.
Play Exclusive Slot Machines
Like many casinos, the biggest attraction at Mossel Bay's Garden Route Casino is its slots – and those behind the casino have gone out of their way to ensure they offer you something other resorts don't.
Garden Route Casino push the boat out to add exclusive slots to the gaming floor. Cash Locomotive is one such example; Garden Route Casino was the first casino to house the slot machine for this Aruze title.
Similarly, slots are well balanced between different areas of the casino. There are 207 in the main rooms, 149 in the smoking area and 59 in the private room – so all players can get a taste of the action.
Titles come from a rich mixture of slot providers, including the Aruze, WMS, and IGT. From Greek mythological slots like Son of Kronos to IGT's Chinese-themed Fu Gui Ji Li games, there are plenty of slots for you to try, spread across the casino.
Try Something New
There's plenty to do at Garden Route Casino outside of traditional gaming, catering to all ages. Within the site, you'll find multiple places to dine including Billy G Buffet and the Bravo Lounge. The latter also hosts karaoke nights and serves drinks alongside the latest sporting events. You can also get discounts on food and drink using your Rewards card.
If you're a keen golfer, make sure you bring your clubs. Pinnacle Point delivers a championship golf course with breath-taking scenery, stretching across 400 hectares and two unspoiled beaches. There are also tennis courts, squash courts, a wellness centre and an equestrian centre.
Regular events are held at Garden Route Casino, and you can find details of the latest offerings on the official website. Plus, the staff at Garden Route Casino can help you with excursions to nearby attractions, including:
Bartolomeu Dias Museum Complex
Botlierskop Private Game Reserve
Knysna Elephant Park
Cango Caves
Mossel Bay Mall
Tsitsikamma Falls Adventures
There's Something for Everyone at Garden Route Casino
With hundreds of slots, expansive private gambling areas, lucrative reward schemes and lots of local entrainment, it's no surprise that many locals consider Garden Route Casino their favourite entertainment destination in Mossel Bay.
If you spend a lot of time playing slots and table games, the points you'll accrue can earn you some great rewards both in and out of the casino, including the FreePlay option which can stretch your bankroll.
Even if you're travelling with people who aren't too excited about casino games, there's no shortage of adventure. Visit everything from adventure parks to Cango Caves to shopping malls – and the incredible golf course, located right on your doorstep.
There's something for everyone at Garden Route Casino. If you're heading to the Mossel Bay area, make sure you set some time aside to kick back and unwind at this exceptional resort.