Best Online Poker Sites in South Africa 2023
If you're searching for the best online poker sites in South Africa, then we're your answer. At Casinos.co.za, we scour the web to unearth the top online poker sites for South Africans. From Texas Hold'em tournaments and cash games to exciting promotions, our recommended sites have everything you need for the ultimate online poker experience. Heard all you need to know? Then sign up to one of our SA poker sites and start playing right away.
Top Poker Casino Sites of South Africa
Casino Highlights
Generous welcome bonus
Fast withdrawal times
Trusted online poker since 2003
Payment Methods

Can You Play Poker for Real Money Online?
Absolutely! As you can see from our list of real money poker sites above, there is no shortage of options for South Africans. Each of these poker sites will give you a warm welcome in the form of a bonus. They also boast an array of safe and convenient banking methods, and an excellent range of games. Whether you want to take a seat at the cash tables, play a quick sit & go or enter a tournament, you can do it all.
Although the legal situation surrounding online poker in South Africa is a little murky, there are steps you can take to play online safely. These steps include choosing an e-wallet as your banking method, as well as only playing at our recommended sites. We'll discuss these steps in more detail a little later.
Free Poker Games Vs Real Money Online Poker
While many South African players love to play online poker for real money, there are also lots of free poker options. Elite poker rooms give you an opportunity to hone your skills with play money chips. That's great if you are just learning the rules, but nothing beats the thrill of playing for real cash.
Thankfully, South Africans can enjoy both options at the best poker sites listed on this page. Let's discuss the advantages of playing poker for free and for real money.
Benefits of Free Poker Games
Learn the Basics – If you are new to online poker in South Africa, it's good to learn the rules without risking any Rand. Poker hands move fast online and you will be able to gain experience a lot quicker than in a land-based poker room.

No Risk to Your Bankroll – You can enjoy cash games with a set amount of play credits. You won't win Rand, but the setup and software is exactly the same as in a real money game. This helps you test out strategies without any risk to your bankroll.

Test New Poker Software – Testing the free poker tables will give you an idea of how well the software copes, and whether it's up your alley.

Try a New Poker Variant – Most players in South Africa start out with Texas Hold'em. The beauty of online poker is that you can find new and exciting variations to try. Free poker games like Stud, Badugi or Omaha carry zero risk and let you try out some strategy.
Benefits of Real Money Poker
Play at ZAR Stakes That Suit You – Winning real cash playing online poker can be thrilling. And you don't have to be a high roller to sit down at the tables. The best poker site will always let you play tournaments or cash games at stakes to fit your budget.

Hit the Big Money Guarantees – Top poker rooms will run regular tournaments with heavy guaranteed prize pools. At the biggest online poker sites in South Africa, these prize pools can reach millions of Rand.

Test Your Poker Skills Against the Best – Finding easy opponents to play poker against will help your long-term prospects. But the benefit of real cash poker is that you can take a shot against better players and test your skills.

Claim Free Welcome Bonus Cash – The best poker sites will offer new SA players free cash just for signing up. This can take the form of free entries into tournaments or cashbacks. You will need to make an initial deposit first, but the rewards are good for regular players.

Join a VIP Program – If you clear a lot of poker hands, you can join a VIP scheme. Loyalty programs reward regular play with big bonuses, faster cashouts, or invitations to world poker events.
How We Rate the Top Poker Sites in South Africa
Our team of experts has been playing online poker for years. That's why we are perfectly placed to pick out the best poker sites in 2023 for South Africans. Whether you're looking for popular Texas Hold'em tables or just reliable software, we have it covered. Here's what we look for when we compile our reviews.
Security and Reliability: It's vital that your personal details and funds are safe. We test all our top poker sites to ensure they have good security protocols in place. If a site has a poor reputation, we'll flag it up.
Variety of Exciting Poker Games: Texas Hold'em is king at the best poker sites. But it's good to have a spread of buy-ins, variants, and formats. We carefully review all our sites to check their selection of cash games, and tournaments.
Safe and Easy Banking: When you play poker online, you need to be able to use fast and secure banking options to get your money in and out. We deposit our own Rand when testing a South African online casino that has poker. That way, we test withdrawal and deposit times, as well as currency availability.
Great Customer Support: Good poker sites should quickly sort out any issue you may have. Customer service should be available 24/7, and staff knowledgeable about a range of problems.
The Best Online Poker Bonus Offers: From new depositor freerolls to jaw-dropping match bonuses, online poker sites in South Africa know exactly how to welcome players. While we are always on the lookout for the site that offers the best poker bonus, we also take loyalty programs and promotions into consideration when rating the top sites.
Free Poker Sites Where You Can Win Real Money
Did you know that you can play poker for free and still win real money? The best online poker sites for South African players host multiple daily freeroll tournaments. Simply click on the "freerolls" tab in the lobby to see a list of tournaments that you can enter without paying a cent. It's a fun way to win real money, and it's also a great opportunity to put new strategies to the test against real players.
These free-to-enter tournaments usually award a small amount of cash to the winners. Some freerolls even award tickets to satellite tournaments, which could see qualify for the site's biggest poker tournaments. If you're lucky, you may even qualify for major live events at land-based poker rooms.
The Most Popular Online Poker Games in South Africa
Texas Hold'em may be the undisputed king of card games, but it isn't the only type of poker game you can play online. The Omaha tables have also seen plenty of action in recent years, and there are several other variants that have become increasingly popular amongst South African players.
Texas Hold'em
Texas Hold'em is by far the most popular poker variant in the world. Each round begins with every player at the table being dealt two-hole cards face down. Five community cards are then dealt face up in three stages. A round of betting follows each of these stages. If the round reaches showdown, the player who reveals the best five-card hand wins all the chips in the middle of the table.
Omaha
Omaha Hi and Omaha Hi-Lo are also popular at online poker sites in South Africa. Each player at the table is dealt four hole cards, two of which must be used in combination with three community cards to make the best possible five-card hand. The main difference between these two types of Omaha variants is the split pot. The pot is split between the players with the highest and lowest hands in Omaha Hi-Lo.
Seven-Card Stud
Seven-Card Stud tables don't see as much action as the Texas Hold'em and Omaha tables, but plenty of South Africans love the game. Each player is dealt two cards face down and one face up before the first round of betting begins. Three up cards are then dealt, with each followed by a round of betting. A final card is dealt face down before the last round of betting, with the best five-card hand taking the pot.
Poker Tournaments and Poker Cash Games
Once you learn how to play online poker in South Africa, you face another decision – poker tournaments or cash games? Naturally, both formats have their own advantages and disadvantages. To help you decide which format will suit you best, we will explain the differences between the two game formats.
Poker Tournaments
In a poker tournament, each player pays the same entry fee for a set amount of chips. Everything is predetermined, with the blind structure and other rules outlined in the tournament lobby. You could find yourself playing against a handful of players or tens of thousands of players. From sit & go's to freezeouts and freerolls, the biggest online poker sites in South Africa host loads of tournaments.
Cash Games
Cash games involve playing against others at a single table for real money. There are tables to suit players of all bankroll levels, with each table having a minimum and maximum buy-in amount. You can choose between full ring (nine players), 6-max (six players) or heads-up (two players) tables. Playing cash games online is similar to playing at land-based venues, except you can't see your opponent tilt.
Can I Play Poker on Mobile?
The best online poker sites for South African players can also be accessed via mobile and tablet. Mobile poker is great for playing Texas Hold'em cash games or tournaments when you're out and about.
Many poker sites will ask you to download and install their official client. This is a free software application that you will access to play poker against other players. Nowadays, most online poker sites also offer instant-play versions of their software. This means that you can quickly log in on your smartphone or tablet and take a virtual seat at the tables, with no software to download.
It's important to have good access to a web connection when you're playing poker on your smartphone or tablet. There's nothing worse than losing your poker hands before a showdown because you lost your internet connection. You should also make sure that your device's operating system is up to date.
Mobile poker software looks and feels different to regular desktop clients. Tables and graphics are adapted to fit the smaller screen, but you can still deposit money and play against the same opponents. The best poker sites we recommend make the transition from desktop to mobile totally seamless.
Is Poker Legal in South Africa?
South Africa has rightfully been crowned the capital of poker in Africa. With so many casinos and poker rooms dotted across beautiful cities like Cape Town and Johannesburg, you may be surprised by the fact that online poker is illegal in the country. Despite this, countless South Africans still manage to play online poker safely from the comfort of their own home, without fear of prosecution.
Due to the law surrounding online gambling in South Africa, there are a few extra steps you should take to be extra safe. This includes using an e-wallet like Skrill, Neteller or ecoPayz. Using one of these safe and secure digital wallets prevents your details from being tracked. You should also stick to the recommended poker sites on this page, as they are the most trustworthy options for South Africans.
The Best Tips to Win at Poker
Poker is different to regular online casino gaming in that you take on human opponents rather than the computer. You can employ bluffing, aggression and clever strategy to get an edge over the other players. Let's get started with a few basic tips.
Learn Hand Selection – Whichever online poker variant you choose, begin by understanding hand selection. In Texas Hold'em, it's good to start off tight by playing big pairs and suited connectors. Watch your position at the table and avoid playing too many hands in early positions when you are first to act. In Omaha games, you are dealt four cards at the start of a hand. Hand selection differs from Hold'em and you must learn to adapt accordingly. We cover starting hands in our online poker strategy guide.
Keep Notes on Your Opponents – Make and save notes on your opponents. It's good practice to keep information on other players' common moves. You will usually come across the same opponents at the tables, especially if you play at certain stakes. Most online players rarely change their style, so keeping notes helps give you an advantage.
Don't Play Bad Poker Games – With so much choice at online gambling sites, you need to pick the right games. Never play at limits that are too high for your bankroll, and don't play against players beyond your skill set.
Understand Raises – Knowing your raising sizes is vital to win at online poker. Make your raises too small, and you attract too many opponents. Make them too big, and you scare everyone off. Learn to size your bets correctly and exploit weakness at the table if you see it.
Practice at the Low Stakes Tables – The beauty of online poker in South Africa is that you can play at micro-stakes limits to get some practice. Make use of the low-stakes cash games and tournaments where you can try moves and learn new skills with minimal risk to your bankroll.
Avoid Going on Tilt – Everyone playing at poker sites will experience bad luck at one point or another. If your emotions get the better of you, you can go on tilt and lose even more money. Keep a handle on your tilt and log off if you need a break.
With some research, you can track down your opponents' career earnings online. This will give you a good idea of who to avoid and which players are regular losers – or "fish", as you may refer to them.
If you want more in-depth strategies for winning, you can read our detailed guide on playing poker.
Pick One of the Best Poker Sites Today
The best online poker sites in South Africa let you deposit and take a shot at big-money prize pools. What are you waiting for? Get started by selecting one of our recommended poker sites to kickstart your online poker journey.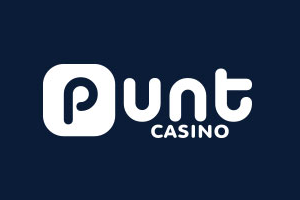 Casino Highlights
Excellent VIP loyalty program
Daily 15% cashback on losses
ZAR currency deposits accepted
FAQs
What is the best online poker site?
Each of our recommended online poker sites have their own selling points. While one site may offer the best poker bonuses and promotions in the industry, another may boast the greatest traffic levels. Why not create a free account at each of the sites listed on this page to discover which site suits you best?
How do you play basic poker?
It's important to learn basic game rules and understand how to win at real money poker games before taking your virtual seat. Texas Hold'em is the best online poker game for beginners, so give it a try first.
Can you win money playing poker online?
Of course, you can! You can easily deposit and play cash games or poker tournaments for real money. If you aren't ready to deposit, give freerolls a try. You could secure a payout without betting a single cent.
Can I use strategy in poker?
Of course. Poker online combines elements of skill and luck, but the best players use strategy to get an edge over their opponents. Only by studying and playing can you improve your game.
Can I play poker using Rand?
For sure. Our recommended poker sites will accept ZAR deposits. There might be a few sites where you will need to convert Rand to other currencies, but we'll always point that out in our reviews.
Am I safe when playing at an online poker room in South Africa?
Safety isn't an issue when you play at online poker rooms listed on this page. These sites may not have a physical presence in South Africa, but they boast a rich reputation. Each poker room on this page utilizes the latest data encryption technology, and you can choose from several anonymous payment methods.
Which are the biggest online poker sites?
PokerStars is by far the biggest online poker site in the world. However, South Africans are not accepted due to the country's gambling law. There may not be hundreds of thousands of players active at any one time on any of our recommended poker sites, but there is always plenty of action to be had.
How do I play online poker in South Africa?
That's easy –visit one of the online poker sites listed on this page and create an account. You will then be able to log in and participate in freeroll tournaments for a chance to win real money. Once you're ready to make your first deposit, head over to the cashier and choose your preferred payment method. After your deposit has been processed, you can then find a juicy cash game or enter a tournament.
Are there live poker rooms in South Africa?
Yes, there are several live poker rooms in South Africa. Emerald Resort and Casino in Gauteng became the first African casino to host a World Series of Poker Circuit event in 2012. Another major poker tournament took place on South African soil in 2012 when the World Poker Tour held its first event in the country at Emperors Palace Casino. Montecasino and Carnival City Casino also host plenty of live poker action.