About Us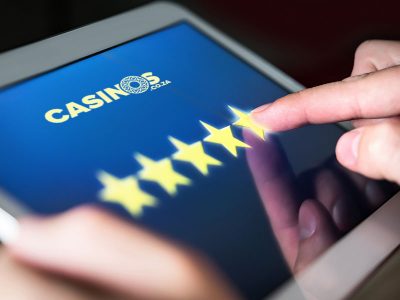 Casinos.co.za is South Africa's premium online casino review site. We take all of the top ZAR online casinos and rate them to bring our users some of the greatest online gambling experiences. Our team of experts consists of several professional and amateur gamblers. They dedicate themselves to finding the best bonuses, playing the top games. and ensuring that an online casino is secure.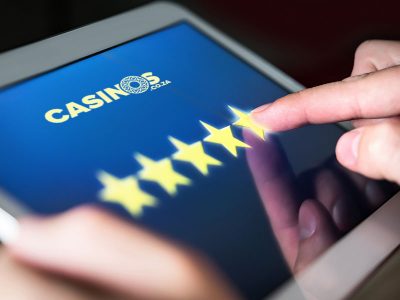 What We Do
Wondering what we can do for you? Here's how we help thousands of South African online gamblers every single day:
– We Recommend The Best Online Casinos in South Africa
Our number one aim is that our South African players get access to the best online casinos in the country. Every online casino that we recommend undergoes rigorous testing. This testing checks that the casino is trustworthy, offers the most lucrative bonuses and brings you the best casino games from reputable providers.
Thanks to our detailed casino info, you can pick the top casino based on the features you need for your online gambling experience.
– We Write Honest And Detailed Casino Reviews
There is no way to know which online casinos are the very best until you've actually experienced everything that particular site has to offer. This can become very long-winded for casino goers, so we take it upon ourselves to do all the hard work for you.
Every review that you read on our site is honest, gives a detailed account of how that casino works, what is great about it, what could be improved upon, and where it ranks on our list of online casinos.
– We Give You Gambling Advice So You Can Play Better
We don't only recommend which sites to use and which ones to avoid, but we'll also give you a helping hand as often as we can. The Casinos.co.za team are experts in many facets of gambling. We have several years of experience playing slots, table games, and everything else. Gambling is partly luck but adopting the right techniques and strategies can go a long way to ensure you have more money in your pocket.
We'll help you to manage your bankroll, give you information on deposits and withdrawals, keep you up to date with online gambling legislation in your province. In a nutshell, we'll equip you with the information you need to make the most of your online casino experience.
We Are A Trustworthy Source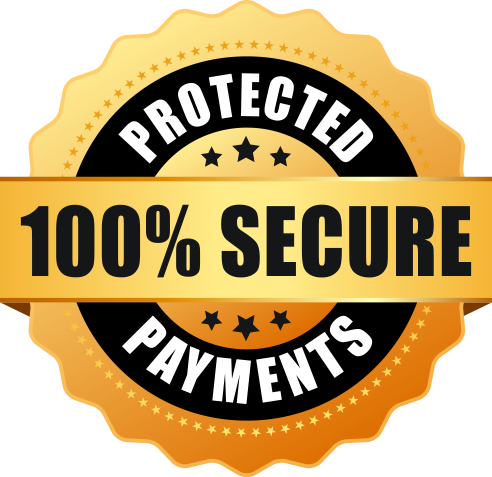 The internet is a playground of misinformation and untrustworthy sources, so you should be able to rely on someone to help guide you along your journey.
We have the best interests of our readers at heart and as a group of gambling experts, we felt the need to step in and display the world of online casino gaming to a country that can sometimes be let down by land-based casinos.
When SA online gambling first started, we were there, playing and monitoring how certain sites did, what kind of information these sites would share and how much emphasis was placed on the overall experience. With that in mind, there's nothing that we won't be able to help you with if you're looking to play at an online casino in SA.
How We Rate And Review SA Online Casinos
We have a strict process that we have put in place that allows us to create fair and balanced reviews for every casino that we list. We hold nothing back when talking about where casinos slip up and where they truly excel.
– We Check The Casino For Safety
First and foremost, we always check that the online casino you're playing at, is safe. We look into the licensing and security features of each site to qualify whether it operates fairly and legally. We run through the terms and conditions with a fine-toothed comb to make sure that there are no nasty surprises down the line, and we check out for customer reviews so that there is no record of players being scammed.
– We Sign Up To The Casino
Signing up to a casino should be a simple and straightforward process, but you'll be surprised how complicated some of them can be. We register our details and often compare sign up procedures with other sites to measure speed and simplicity.
– We Claim The Welcome Bonus
Once we've signed up, we'll look for the best online casino bonus. Most casinos in SA will offer some lucrative bonuses, but it's important to check the terms and conditions and the wagering requirements. The last thing you'll want is to claim a huge bonus to add to your account, only to find out that you need to play through the wagering requirement by one hundred times your original deposit amount.
– We Play The Games
We want to know that the online casinos we list have got reputable software providers. They should also offer players the chance to play some of the latest slots, or even to try their hand at a table game like craps. We'll play across most tables, video poker, live dealer games and any other type of game that captures your imagination.
– We Test The Banking Options
As a South African player, you want to bet real money in Rand. We make sure that our recommended casinos offer this option. Apart from South African payment methods, we also check speed of withdrawals and attached fees. If you've won 5,000 Rand, you don't want to wait two weeks to see it in your account.
– We Contact Customer Support
If we don't know the answer to something, we'll ask the customer support and place that information into our review. We measure the speed at which the customer service team replies, the quality of the reply and we have a set range of questions that we ask the customer service team. This helps us in gaining an understanding of how the casino operates, the things it does well and the gaps (if any) that could lead to an unhappy experience.
– We Test The Casino On All Devices
Finally, we'll take our casino list and play there using multiple phones, tablets and computers across the entire team of experts. If your neighbour is playing online blackjack at Casinos.co.za with his iPhone, he should have a similar experience to someone playing on something like a Samsung Galaxy S3.