Emerald Resort & Casino Review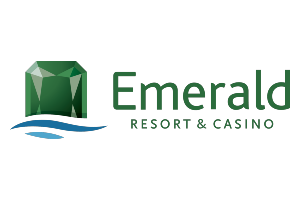 ● Address: 777 Frikkie Meyer Blvd, Vanderbijlpark, 1900, Gauteng
● Phone: +27 16 982 8000
● Opening hours: Slots – 08h00 – 23h00 daily; tables 10h00 – 23h00 daily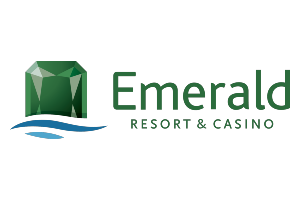 Prepare to Be Entertained in Vanderbijlpark
The Emerald Resort & Casino, Vanderbijlpark sits just off the Vaal River, providing a beautiful backdrop to one of South Africa's best land-based casinos. If you reside in Johannesburg, you can reach the venue in 45 minutes. If you're visiting from another country, it's a 30-minute drive from Vereeniging Airport.
Emerald Resort & Casino is part of the wider Caesars Entertainment group, which is responsible for some of the world's finest casinos. This includes two famous venues in London, England – the Playboy London and Empire Casino – and a wider range of successful casinos such as Egypt's five-star The Kings and Queens Cairo.
Four-star accommodation at Emerald Resort & Casino includes the option to explore luxury bush lodges, with breath-taking views and private balconies, in addition to standard hotel rooms and self-catering options.
There are lots of things to do at Emerald Resort & Casino, as you'll be able to enjoy a full Aquadome water park, Adventure Golf, wall climbing, game park (including I-Zone for kids), and even the resort's own Animal World Zoo which features lions and hippos.
Of course, there's also a huge selection of slots, table games and special promotions. Plus, you can get involved in the active nightlight; guests of all ages can find an environment that suits them.
Get More with Emerald Rewards
When you visit Emerald Resort & Casino, special deals can be accessed through the Emerald Rewards scheme. It's very easy to join – just head to the Rewards Desk on arrival to pick up your card.
There are three tiers to the Emerald Rewards scheme:
As soon as you start playing at Emerald Resort & Casino, you'll enjoy perks like tea, coffee and water whilst playing, in addition to complimentary Animal World entry each month. And if you visit on your birthday, you'll be treated to a free stay at the River Resort chalets with breakfast for you and a guest at the High Stakes Restaurant.
If you earn 20,000 points playing at Emerald Resort & Casino, you'll progress to the Gold tier, where rewards include 50% off accommodation, a three-night stay at any Caesars property in either the UK or U.S., and invites to exclusive events.
Diamond perks are unlocked at 60,000 points and boost your existing rewards. That means five nights instead of three at a Caesars property, more monthly passes to Emerald Resort & Casino activities, and a river cruise for four each quarter. You'll also receive all VIP benefits such as access to a private gaming room and a personal Executive Host to make your stay even more memorable.
If you want to find out more about the perks of VIP membership, you can use the Emerald Resort & Casino contact details on their website.
Safari Meets Slots
Visually, you'll struggle to find many casinos which match the Emerald Resort & Casino bush lodge. These private huts are reminiscent of safari accommodation, with a rustic appearance set in lush, green surroundings which will help you reconnect with nature.
There are one- and two-bedroom lodges at Emerald Resort & Casino, as well as the VIP Leopard Lounge. The latter features en suite bathrooms, a private jacuzzi, and leather sofas to help you kick back in style after a day at the tables. For every night you stay at any of the lodges, you'll receive free entry to the Aquadome.
If you don't fancy a lodge, there are 78 rooms in the four-star Emerald Hotel including luxury suites and family rooms. Televisions, Wi-Fi, and free tea and coffee come as standard. If you'd rather have your own space, the River Resort chalets can accommodate up to six people each, with private swimming pools just a few steps away. There's also a caravan site on the grounds which has electricity points and space for 30 pitches.
Huge Range of Games with High Betting Limits
There's lots going on at Emerald Resort & Casino, but that doesn't mean the casino itself has been forgotten. There are 22 live tables running at any given time along with hundreds of slot machines, all open from morning until night.
If you're a high roller, you'll be pleased to hear that the tables at Emerald Resort & Casino have some of the highest betting limits in South Africa. You can choose between smoking and non-smoking tables, and there are private rooms available for special sessions.
There are nine roulette tables and five for blackjack. You'll also see notices for special promotions, with experiences, cars, and big-money prizes all on the line. Many games also have jackpots on offer; visit the Emerald Resort & Casino website to see how much has been paid out in the last 24 hours alone.
Over 324 Fun-Filled Slot Machines
There are more than 324 slot machines at Emerald Resort & Casino. Refreshingly, Emerald Resort & Casino doesn't limit itself to just one game manufacturer, as slots come from a range of top providers. You'll find games from the likes of Aristocrat, Aruze, IGT, Konami, and Scientific Games.
Slot machines are nicely spaced and spread out across both smoking and non-smoking areas of the casino floor, which features exciting titles like Echo Fortunes, Dancing Panda, and the classic Cash Climb.
One added benefit you won't want to miss out on is the free play option. If you join the Emerald Rewards scheme and earn enough points, you'll be able to trade some in to get free play time at the slots. You can still win real money, which makes it a fantastic option if you want the fun of slot games but with limited exposure.
Much More Than Just a Casino
Emerald Resort & Casino has lots to offer outside of traditional casino games, including luxurious accommodation, exquisite cuisine, kids' entertainment and nightlife for adults.
The lodges are one of the most unique aspects of Emerald Resort & Casino and, as we mentioned, they have a safari feel to them. That's taken one step further with Animal World, the resort's on-site zoo which houses exotic animals like hippos, monkeys, lions and snakes alongside flamingos, antelope and iguanas.
Cool off in the Aquadome, a water park with separate areas for kids and adults, or unwind with some mini golf. Relax with some river fishing on Vaal River where you can look to catch yellowfish, carp, muddies and more, or give your body a challenging workout with the resort's eight-metre-high wall climbing experience.
If you're hungry, High Stakes restaurant is a good starting point, serving everything from steak to seafood. There's also the Emerald Hotel Restaurant, plus a range of casual options including Gas Monkey Pub & Grill, Cappello, Pizza Boss, and several takeaways.
Should you be visiting on business, Emerald Resort & Casino offers a wide range of meeting rooms and business facilities. You can even host your wedding there, with space for up to 3,000 guests.
Go Beyond Slots at Emerald Resort
The casino at Emerald Resort is impressive, but it's all the other combined aspects which make this a must-visit venue.
Picturesque lodges, a zoo and waterpark, top-notch restaurants and even a spot of golf are all available in one location, making it equally appealing to people from all walks of life.
Lucrative offers ensure that you're never being short-changed in the casino. Big jackpots and more than 324 slots add plenty of excitement, and the split between smoking and non-smoking, once again, holds wide appeal to all demographics.
If you want to visit a casino resort which offers more than slots and tables, Emerald Resort & Casino should definitely be on your radar.