Durbanville Racecourse Review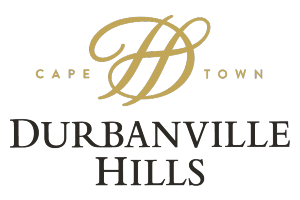 ● Bowlers Avenue, Durbanville, 7551, Western Cape
● +27 21 700 1600
● Dependent on racedays. The tote is open to the general public as soon as the racecourse opens.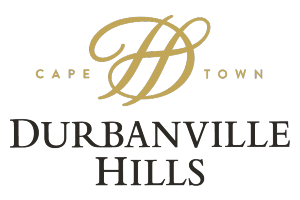 Enjoy The Very Best Of Cape Town Racing
Situated in Cape Town's beautiful suburb of Durbanville, surrounded by wine estates and nature reserves, is one of only two racecourses in South Africa's Western Cape. The Durbanville racecourse grounds boast fantastic horse racing action. Plus, the atmosphere here is relaxed and less formal than you'll experience at most other racecourses around the country.
Fitter Than Ever For The Races
The Durbanville racecourse underwent dramatic alterations and refurbishment in 2016-2017. This helped take care of issues that were a hindrance to the high calibre of racing that the Western Cape is famous for. The project consisted of eliminating cross falls and corrugations that had developed around the track as a result of years of inconsistent top dressing.
The 2000-metre course features a run-in of 600 metres. Excellent drainage makes it a perfect racecourse for the particularly wet Western Cape winters. The course also uses a hardy Kikuyu grass turf, which is ideal as it can withstand the rigours of racing and has a fairly quick recovery time.
Watch Races And Other Activities Unfold
Entry into the general public areas of the course is typically free, with the racecourse taking bets at its small tote. The tote offers typical bets that range from outright wins to Pick 6 wagers, and much more.
Punters can expect a great day at the races, especially as the track is nestled in spectacular scenery. You can also visit the Durbanville Nature Reserve, which lies next to the racecourse and encompasses six hectares of protected land. This is home to over 130 species of plants, three of which are only found in Cape Town.
On top of its scheduled races, the racecourse hosts prestigious events such as the Kuda Matchem Stakes and the Diana Stakes. It is also available for holding private functions such as conferences, office parties, and large-scale celebrations. The main venue is equipped with a fully stocked bar, kitchen facilities, a pool, and seats to accommodate up to 120 guests.
The Durbanville racecourse is ideal for weddings too. In fact, the venue employs a resident marriage officer and a function coordinator, who will ensure that this special day is one to remember.
Sports Betting Options On And Off The Course
For those looking to avoid the tote queues, the best place for sports betting online ultimately lies – quite literally – in one's hands. South Africa offers a number of reputable online sportsbooks that cater to horse racing punters on both Android and iOS mobile devices.
The majority of the races are spread apart by at least fifteen minutes. That gives casino games aficionados a welcome break from the ponies, and an opportunity to gamble at reputable online gaming sites directly on their smartphones.
A Must-Visit For Fans Of Horse Racing
Sporting an attractive range of amenities, including an efficient tote, a wonderful events venue, and phenomenal scenery to boot, the Durbanville racecourse is set to thrill every horse racing punter and other visitors to the area.