Flamingo Park Racecourse Review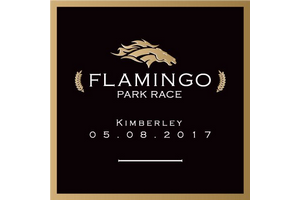 ● Address: 78 Boshoff Road, Kimberley, 8301, Northern Cape
● Phone: +27 53 843 0011
● Opening hours: Dependent on racedays. The tote is open to the general public as soon as the racecourse opens.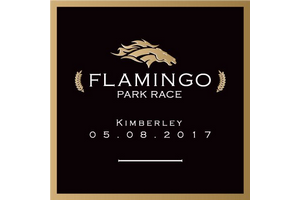 A One-Of-A-Kind Racecourse
Located on the outskirts of the Northern Cape's city of Kimberley, Flamingo Park is a well-known racecourse in South Africa. The fact it is one of the few sand tracks in the country, and the only circuit used for televised horse racing, is what sets it apart from other racecourses in SA.
Originally known as the Kimberley racecourse, the track was renamed Flamingo Park following a multimillion-rand refurbishment in 2005. The project primarily focused on the renovation of the racing surface, which is now dust-free and meets high international standards. On top of that, 140 stables were constructed to accommodate more horses and develop the rising interest in sand track racing in South Africa.
The new name pays homage to the Kimberley Kamfers Dam, an outstanding area that attracts large flocks of flamingos, and one of only four breeding sites in Africa for lesser flamingos.
Sand Track Racing All The Way
The Kimberley Flamingo Park sand track is renowned for producing course specialists. It's often a viable alternative for trainers who struggle with horses that don't perform particularly well on turf or Polytrack.
The right-handed course hosts a minimum of 36 race meetings each year. Among these is the Flamingo Mile, which sees the very best local sand racing during the month of August. The main race boasts a purse of R200,000, closely followed by the Diamond Stayers and the Sprint, both of which are well attended by fashionistas and punters alike.
The Flamingo Park racecourse also offers catering options when top events take place here. There are two luxury marquees available, both of which boast a fine selection of foods and alcoholic beverages.
Choose From Sports Betting and Casino Gaming
The Flamingo Park course has a tote where you can pick from a variety of betting options. All the standard horse racing bets are available, plus you can watch and bet on international races which are broadcast live throughout the tote.
The 2000-metre oval track includes a 1000-metre straight course with a run-in of 600 metres. The draw is a particularly important factor, with low-number draws favoured over distances of 1200 metres and above.
Races are run at intervals of 25 to 35 minutes, which gives punters a perfect intermission in which to check out secure sports betting sites, find out the latest rugby score, or play a few slots and table games at an online casino.
A Blend Of Scenic Landscape And Racing Thrills
Set against a dramatic backdrop of semi-arid landscape, Flamingo Park offers a unique sand racing experience. If you're a horse racing or sports betting enthusiast looking for a thrilling day on the track, this makes a welcome change from conventional turf racing.