Kenilworth Racecourse Review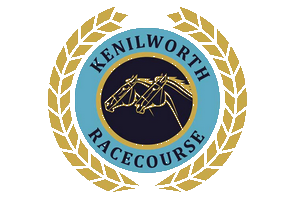 ● Address: Rosmead Avenue, Kenilworth, Cape Town, 7700, Western Cape
● Phone: +27 21 700 1600
● Opening hours: Dependent on racedays. The tote is open to the general public as soon as the racecourse opens.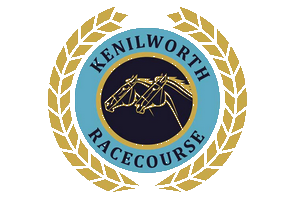 First-Class Horse Racing In South Africa
Established in 1881, Kenilworth is South Africa's oldest racecourse, and one of two situated in the beautiful Western Cape. The venue hosts a number of prestigious annual horse racing events, making it a favourite among locals and international visitors.
Spend Summer In Winning Company
Cape Town's summer horse racing season, known as The Summer of Champions, is held here over December and January every year. It includes the L'Ormarins Queen's Plate, which was listed by the UK's Telegraph newspaper as one of the top five race days in the world.
The prestigious Sun Met Celebrated With G.H. Mumm also forms part of the season's programme. The event is world-renowned for its fashion extravagance and the very best horse racing in South Africa, which sees the top trainers pursuing Africa's richest R5-million main race purse.
Drawing in excess of 20,000 visitors annually, the Sun Met generates a dramatic economic boost for the city, with revenues estimated at R60 million.
Watch The Action Unfold On Three Tracks
On top of hosting popular and safe racing events where punters can bet on horses at one of the many totes available, the left-handed racecourse at Kenilworth boasts another unique drawcard.
There's not one, but three tracks offering horse racing activity. The old course measures 2700 metres in circumference and has a 450-metre run-in. There's also a newer course of 2800 metres with a 600-metre run-in, plus a separate 1200-metre straight.
Discover Kenilworth's Other Attractions
The racecourse is also the home of the Kenilworth Racecourse Conservation Area. This 52-hectare reserve is regarded as the best example of Cape Flats Sand Fynbos vegetation that remains in the Cape Peninsula. At least 20 fauna species found here appear on the endangered list.
The Kenilworth Racecourse Conservation Area also supports a healthy reptile, bird, and small mammal community. Among these are nine types of amphibians, including the critically endangered micro frog and Cape platanna frog species. The racecourse itself also accommodates the South African Equine Quarantine Station, where horses bound for export are kept for a pre-export quarantine period of 40 days.
The Kenilworth experience extends beyond a fun day out at the races. The premises also offer a professional hospitality service in versatile lounge settings, complete with a choice of well-stocked bars and catering options.
Enjoying an iconic backdrop of Table Mountain, the racecourse is a perfect venue for both indoor and outdoor functions. These can range from conferences, product launches, seminars, and staff dos, to cocktail parties, banquets, and weddings. The highly competent and experienced in-house catering team ensures that any occasion hosted here is a phenomenal success.
Make Betting At Kenilworth Worth Your Time
Races are generally run in increments of 20 to 30 minutes. This allows ample time for those who are looking to improve their online arbitrage betting skills, or if you simply want to place your wagers at a safe online casino.
The Kenilworth racecourse programme is abundant in thrilling horse racing activity. With a number of totes spread across the venue, one can quickly and easily bet on the ponies. And once the day's racing wraps up, the delightful suburbs around Kenilworth provide an ideal cycling route or exploratory stroll.