Gold Reef City Casino Review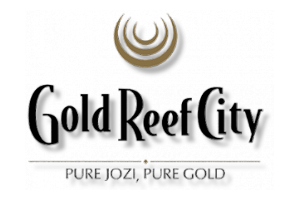 ● Address: Corner of Northern Parkway & Data Crescent, Ormonde, Johannesburg, 2159, Gauteng
● Phone: +27 11 248 5000
● Opening hours: Slots, tables and Privé – 24 hours, 7 days a week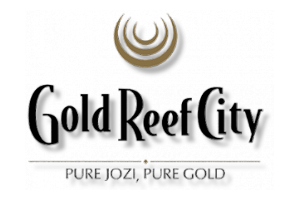 Embrace A Golden Opportunity In Johannesburg
Get ready for an entertainment extravaganza with activities ranging from thrilling gaming nights to adrenaline-filled rollercoaster rides. Simply put, the Gold Reef City Casino is the slots capital of South of Johannesburg, and not only that.
The Gold Reef City property is split into two sections, namely the casino premises and the theme park grounds. Both of these enormous spaces cater to two distinctively different groups of visitors.
The casino itself is impressive, with its vast array of secure slots and table games spread out across the smoking and non-smoking sections and the decadent Privé. And if you fancy a family day out, you'll be hard-pressed to find a better option in Johannesburg.
You can make a weekend out of your visit by choosing your accommodation at one of the two hotels located on-site. The 4-star Southern Sun Gold Reef City Hotel is perfect for romantic getaways, while the Gold Reef City Theme Park Hotel is ideally suited to families who are looking to explore what the theme park has to offer.
Indulge In Gaming And Claim Great Rewards
The Gold Reef City Casino is a part of the Tsogo Sun group, which gives visitors the chance to join the reliable Tsogo Sun Gaming Rewards Programme.
As a cardholder, you earn redeemable points that can be used for casino freeplay as well as to claim great discounts on entertainment, at restaurants, and at participating Tsogo Sun hotels. The rewards programme also makes you eligible for special bonus offers on a variety of events.
You'll need to apply for individual cards for every Tsogo Sun casino you play at, which may slow down the process of earning points across the group's various casinos. That said, getting a card entails a straightforward process. You're required to present a valid form of identification and complete your application at the specific casino's customer service desk.
Be Transported To A Time Of Splendour
The popular casino welcomes guests into a lavish gaming environment with a distinctively South African flair. Throughout the hotel and casino properties, you can admire exquisite touches and imposing decor that harks back to the era of the South African gold rush, which began in the greater Johannesburg region during the late 1800s.
The entertainment centre comprises a large theme park with rollercoasters and rides, two hotels, and of course the casino. You'll find that the theme park and the Gold Reef City Theme Park Hotel are connected to the casino centre and the Southern Sun Gold Reef City Hotel via a walkway. This effectively separates the casino area from the family-oriented zone.
As a guest of the 4-star Southern Sun Gold Reef City Hotel, you'll have a choice of exquisitely appointed rooms with all the amenities one could wish for. There's complimentary Wi-Fi, satellite TV, a tea and coffee station, a minibar, and an electronic safe, among other features. The hotel also caters to smokers, with a number of smoking rooms available upon request.
The Gold Reef City Theme Park Hotel will transport you back in time to a turn-of-the-century mining town. This top hotel houses 75 luxurious en-suite rooms as well as private pools and gardens. You receive complimentary access to the theme park during your stay here.
Spin A Vast Choice Of Games Into Action
The Gold Reef City Casino boasts a great variety of slots and table games, including 1,700 slot machines and 50 tables across the casino floor.
You can play the very latest video games, an array of multi-line machines, and a myriad of progressive jackpot slots. All slots offer a dynamic range of betting denominations, starting from a minimum of 1c and reaching a maximum stake of R100.
The table games selection contains American roulette, baccarat, blackjack, as well as Raise 'Em poker options. The blackjack table denominations run from R25, while Raise 'Em poker accepts a minimum ante bet of R50 up to a maximum of R200. You can also wager R10 or R25 for the 'Xtra bet', a progressive side bet with exciting progressive payouts in store.
The casino is divided into the main non-smoking floor and Barney's Smoking Casino, which has 570 slot machines and several tables available. If you're a high roller, you can make your way to the recently renovated Privé section, which sports a lavish reception, lounge area, and private gaming room.
Get Ready For Double The Entertainment
You'll never fall short of culinary options at Gold Reef City Casino, where you'll find 11 dining establishments to suit different tastes as well as every pocket. There are restaurants and fast food eateries on-site serving seafood, Indian cuisine, and a host of other mouthwatering delights.
The Raj is a popular Indian restaurant where you can truly experience traditional Indian dining. The menu here specialises in traditional North Indian fare, giving you the perfect opportunity to sample the very best Mogulai and Tandoori Indian dishes.
The world-class entertainment on offer at Gold Reef City is out to impress. The theme park area is teeming with death-defying rides, an action-packed ten-pin bowling alley, a Magic Company arcade, and Jump City: an indoor trampoline park that children will love.
On the casino side, you'll not only be able to game the night away. Also located here is the Victorian-themed cinema complex, where you can enjoy the latest movies in both 2D and 3D. You can also catch performances by renowned artists, dancers, and musicians inside the opulent 1100-seat Lyric Theatre.
If you're looking for a well-equipped conference venue for your event, you have the luxury of choosing between the Lyric Theatre and a number of meeting and conference rooms located on-site.
Be A Part Of The Gold Rush
Unique gaming and entertainment await you at the Gold Reef City Casino and theme park. The fact that these two areas are found in close proximity to one another does not take away from the experience you're after, whether it's a night at the casino, a private dinner or function, a romantic weekend getaway, or a day filled with theme park fun.
The nostalgic setting of Gold Reef City has all the right elements to give you an alternative casino experience. If you happen to be in the south of Johannesburg, we highly recommend a visit to the casino and theme park for a memorable 5/5-star stay.