Umfolozi Casino Games & Hotel Resort Review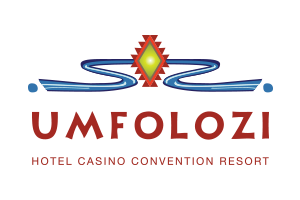 ● Address: 2 Copper Drive, Kuleka, Empangeni, 3880, KwaZulu-Natal
● Phone: +27 35 787 8200
● Opening hours: 24 hours, 7 days a week – tables open at 11h00 until 03h00 (Mon – Thur) / 04h00 (Fri – Sun)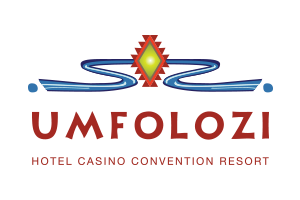 The Ultimate Casino And Leisure Experience
Located just off the N2 highway and inland from Richards Bay, the Umfolozi Hotel Casino and Convention Resort has a host of entertainment options in store. These and other features make the Zulu-themed resort an ideal stopover en route to popular holiday destinations like Kosi Bay, Sodwana, and St Lucia.
The resort's 3-star hotel boasts modern and tasteful decor with tribal accents spread throughout its rooms. Your accommodation also comes equipped with a stunning array of amenities to suit all kinds of visitors.
While staying at this Empangeni-based holiday complex, you can enjoy an outdoor events park, which makes it the perfect retreat for families. Additionally, the on-site KidZone games arcade and the outdoor Kikizela Action Park come with lots of exciting activities to entertain the little ones.
Housed within the Umfolozi resort is a vibrant casino with a sizeable table game selection and top slot machines, which is sure to delight gaming novices and casino regulars alike. You will also be able to sample culinary delights when you dine in at the many restaurants on the resort's premises.
As the name indicates, this convention resort is also equipped to cater for a range of events such as business meetings, conferences, team-building events, and weddings.
Explore The Peermont Group's Benefits And Rewards
When you visit the Peermont group's Umfolozi Hotel Casino and Convention Resort, you'll have access to its exclusive Winners Circle gaming rewards programme. This entitles cardholders to numerous top benefits, rewards, exclusive discounts, and the chance to earn redeemable points.
Members can take advantage of great discounts when purchasing wine online through the Winners Circle Wine Club. And that's not to mention fantastic Rand discounts on everyday bed-and-breakfast accommodation, plus at least 50% off your accommodation on selected Winners Circle Nights.
You can play back your redeemable points at the casino or use them to purchase a range of discounted merchandise available at Peermont's best resorts. The sign-up process is simple and takes no time at all. You just need to display a form of identification at a Winners Circle Guest Relations Desk to get started.
Elegant Accommodation For All Visitors
Both the Umfolozi casino and the boutique hotel boast an eclectic mix of traditionally inspired Zulu designs and accents that blend in with the ultra-modern architecture and furniture. The earthy tones of the complex are infused with splashes of vibrant colour, creating a dramatic contrast that represents the resort's diverse cultural heritage.
The chic and affordable 3-star Peermont Metcourt Hotel provides practical accommodation for both business and leisure travellers. The hotel's 44 rooms are split into smoking and non-smoking rooms, each equipped with amenities such as air conditioning, flat-screen TV, and complimentary Wi-Fi.
The hotel also enjoys a lovely terrace and swimming pool area, where one can sip on a leisurely cocktail while unwinding and recharging.
The Perfect Place To Game The Night Away
The Umfolozi casino houses 297 state-of-the-art slot machines and 14 table games to keep you entertained for hours on end.
Here, you can enjoy a sophisticated choice of multi-line video games, reel slots, and progressive titles backed by trusted gaming giants such as Aristocrat, Konami Gaming, International Gaming Technology, and Multimedia Games. The slots are accessible at all times, and they're available in a wide variety of denominations ranging from as little as 1c and going up to R25.
Table games players will be pleased to find favourites such as blackjack, roulette, and Texas Hold 'Em poker here. Those looking to improve on their hand ranking skills will delight in the numerous poker tables laid out on the casino floor, all of which are open from 11h00 until late.
There are designated areas equipped with the best gaming options which cater to both smokers and non-smokers. The Umfolozi casino also aims to inform and educate novices with easy-to-understand table rules, strategy cards, and instructional brochures readily available throughout its floor.
On top of that, these gaming premises operate a cashless betting system. This helps streamline the betting process and lets you concentrate on making the most of your night at the casino.
Savour All That Umfolozi Has To Offer
Guests are spoilt for choice when it comes to dining options at the Umfolozi Hotel Casino and Convention Resort.
You can sample a superb variety of local specialities, chicken and fish recipes, as well as premium meat dishes at the stylish yet relaxed Umoja Bistro. The contemporary F.L.A.G. Café is the perfect venue for enjoying breakfast or lunch with a difference. It's got ample seating as well as a comfortable terrace area overlooking the sparkling pool and manicured gardens.
You can then unwind with a cocktail in hand and a live jazz performance at The Sugar Room Bar and Lounge. In addition to serving light meals and snacks, the venue features big-screen entertainment and televises all major sporting events. Adjacent to the non-smoking section of the Umfolozi casino you'll find the Ukhamba Deli, which offers gamers a welcome respite from the busy casino floor.
Children are in for a treat at the newly upgraded KidZone. The latest and greatest games are available to enjoy between 09h00 to 23h00 daily. Parents can enjoy the full entertainment experience while their kids are looked after by qualified childminders at the fun-filled Umfolozi Crèche, which comes complete with children's games and educational activities.
In addition to all of this, the Kikizela Action Park offers an exciting outdoor activities area equipped with a climbing wall, two air-filled obstacles, plus a croquet lawn.
The vibrant Zulu-themed resort also boasts an extensive range of conference facilities that can accommodate up to 500 people. There are three venues – Umoba, Imvubu, and Ingwenya – which can host business meetings, workshops, and other functions.
The outdoor Kikizela Boma is perfect for team buildings and bigger events, while the multipurpose Jabulani Arena is ideal for large-scale functions. Both spaces can also cater for weddings and other celebrations.
All on-site venues enjoy flexible configuration capacities and are equipped with modern technology, making them suitable for all kinds of activities. Such exceptional facilities, in combination with dedicated staff on hand, are sure to make any event held at Umfolozi a success.
Visit This Resort With A Difference
Featuring all the facilities and amenities you could desire, the Umfolozi Hotel Casino and Convention Resort provides a welcome break for travellers and those who are after an entertaining getaway.
You can experience everything from exceptional dining to exciting gaming entertainment. Despite the fact that the casino is on the smaller side and doesn't have a Privé salon, it still manages to tick all the boxes when it comes to delivering a complete casino package.
The entertainment facilities available here include a number of bars, live music, and outdoor activities. Umfolozi promises a great day out or weekend break filled with ample gambling opportunities, exciting children's activities, and dining options that will impress the fussiest of palates. For all of these reasons, we give this casino resort our full 5/5 rating.