Thaba Moshate Casino Resort Review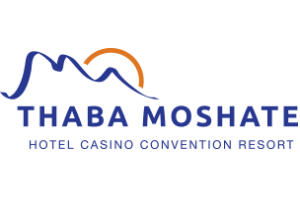 ● Address: R555 Steelport Road, Burgersfort, Limpopo, 1150
● Phone: +27 (0)13 045 0450
● Opening hours: 24 hours, 7 days a week – tables open at 11h00 until closing time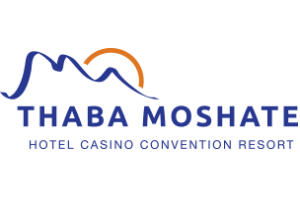 An Afro-Chique Gaming Extravaganza
If a fantastic entertainment and lifestyle experience is what you're after, the contemporary Thaba Moshate Casino Convention Resort will tick all the boxes. Located in the Limpopo province's scenic Moroni Mountains, Thaba Moshate opened its doors in 2015 as part of Peermont Hotels, Casinos and Resorts, the renowned hospitality and gaming company operating in South Africa.
The resort's vibrant casino features striking modern decor which truly distinguishes it from the conventional designs of most South African brick-and-mortar gaming establishments. Here, you'll be drawn in by the earthy colours with vivid accents, inspired by the local isiNdebele and Sepedi people's unique style.
The Thaba Moshate casino is sure to attract players with its ultra-modern look and convenient cashless betting system, 100+ slots collection, plus American roulette, poker, and blackjack tables.
When you stay at the Thaba Moshate Casino Convention Resort, you can dine in at the restaurant or sit back, drink in hand, at the flamboyant bar on-site. The Peermont Metcourt Hotel's accommodation consists of sumptuous rooms and suites enjoying modern decor and eclectic details. Also forming part of the resort complex are three venues that can accommodate meetings, conferences, and other large-scale events.
The Rootz Boutique Spa boasts a remarkable view of the hotel pool and gardens, with the Moroni Mountains acting as a breathtaking backdrop. For some well-deserved pampering, you can indulge in a variety of treatments designed to soothe your body and mind. Visitors with children will be pleased to know that the childcare facilities are excellent, as is the Kidzone games arcade, designed to entertain children for hours on end.
If you're travelling along this extraordinary Panorama Route, which meanders through tourist hotspots such as the Blyde River Canyon and Pilgrim's Rest, the casino convention resort offers a safe and unique stopover with added entertainment factor.
Join A Winning Loyalty Programme
A part of the Peermont group, the Thaba Moshate Casino Convention Resort gives you the opportunity to join its exclusive Winners Circle gaming rewards programme when you visit. As a cardholder, you will be entitled to a variety of benefits, rewards, and exclusive discounts.
Accumulated points can be played back at the casino, or you can use them to purchase a range of discounted merchandise available at the best Peermont resorts. Members can also take advantage of generous discounts when purchasing wine online through the Winners Circle Wine Club.
Plus, you can claim fantastic discounts on everyday bed and breakfast accommodation, at least 50% off your accommodation on selected Winners Circle Nights, and much more.
The sign-up process is simple and should take no time at all. To get started, you just need to display a form of identification at the Winners Circle guest relations desks inside the resort.
Live It Up In Luxury
The Metcourt is a 3-star hotel with 82 guest rooms. Eight of these are self-catering units, providing the perfect alternative for those who wish to extend their stay at the Thaba Moshate Casino Convention Resort.
Chic aesthetics and idyllic views over the manicured gardens and elegant split pool make the accommodation here a true delight. On top of that, the stunning Metcourt suites and Superior King rooms are ideal spaces for marking special occasions in style. The colourful palettes of these sophisticated units celebrate the area's rich mining history, and are sure to impress with their indulgent features.
All the hotel rooms are furnished with an air conditioner, a bath and shower, plus a flat-screen TV – which is great if you like to catch up on horse racing results. You can also look forward to sampling tasty fare at the Platinum Aloe Restaurant, working out at the well-equipped gym, and reviving your senses at the Rootz Boutique Spa.
A Different Take On Gaming
The spacious and vibrant casino area at Thaba Moshate comprises 150 slots, ten game tables, a Salon Privè, as well as a walk-up bar and a promotions area. The multi-line video and reel slots are accessible 24/7, while the table games are open from 11h00 until the casino closes.
The one-armed bandits housed here are available in a wide variety of denominations, ranging from as little as 1c and going up to R25. The selection includes a number of progressive jackpots and sophisticated machines from gaming giants Aristocrat, Konami Gaming, International Gaming Technology, and Multimedia Games among others.
You can enjoy a game of twenty-one at one of the three blackjack tables, while poker enthusiasts can refine their poker strategies. Or, you might wish to take a spin at one of the six American roulette tables on the casino floor.
Both smokers and non-smokers can play in designated areas equipped with the best gaming options. This casino is also committed to informing and educating novices with easy-to-understand table rules, strategy cards, and instructional brochures that are readily available throughout the casino floor.
Experience A Host Of Delights
You'll have a choice of two dining facilities at the Thaba Moshate Casino Convention Resort. With a menu of light snacks and extravagant cocktails to sample, the Molecule Showbar is where you can also catch live entertainment and watch big-screen sporting events. The Molecule will lure you in with its colourful organic-inspired furnishings, and the bar area itself demands attention for it its impressive drinks display and spectacular mirrored inlay.
You're in for an exceptional dining experience at the Platinum Aloe restaurant. The place offers a relaxed atmosphere and a number of seating options, including a private dining area for celebrating special occasions.
The restaurant features an eclectic mix of vividly coloured showpieces. The overall design theme draws inspiration from the area's prevalent aloe vera plants. Platinum Aloe delivers a selection of food to suit all tastes, being open for buffet breakfast, à la carte lunch, and dinner.
The Thaba Moshate Casino Convention Resort places great emphasis on its three convention facilities, which are ideal for holding conferences and medium-sized events. The largest of these is the Ebandla Room, which can accommodate groups of over 100 people. The Mmupudu Room can hold up to 100 people, while the Seboi Boardroom is used for small functions seating up to 14 people.
All three venues are furnished with modern audiovisual equipment and flexible lighting options, giving organisers a bespoke setup to perfectly suit any occasion. In addition to the rooms, the Thaba Moshate Casino Resort also houses a boma area which can host a variety of outdoor functions and team-building events.
If a pampering massage is your idea of bliss following a fun-and-games-filled night at the casino, head to the Rootz Boutique Spa. With a vast range of treatments to choose from and a team of qualified therapists taking care of your health needs, you'll be in great hands.
A Fresh Casino Resort With Multiple Attractions
The Thaba Moshate Casino Convention Resort, and especially its sleek boutique casino, is a hugely successful alternative take on the traditional elements that make up a conventional casino.
Holding a substantial amount of tables and slot machines, the casino floor will certainly meet the demands of the casual gambler. Stack a fine hotel on top of that, and you've got a winning combination set in the beautiful Moroni Mountains.
The fact that the casino lies along the Panorama Route also means plenty of entertainment and leisure activities for travellers and families looking for a good time. Thanks to a children's activities programme, parents can unwind in the knowledge that their little ones are having fun in a safe environment. The Rootz Boutique Spa's sensational treatments are the cherry on the cake.
You'll be impressed with the casino's sophisticated website, where you can take a virtual tour of the entire property. This has great footage of the Metcourt hotel rooms and on-site restaurants, the gym, spa and fancy pool, and the resort's lush valley surroundings.
Thaba Moshate delivers a great gaming and entertainment experience steeped in the beautiful Limpopo province. We think it's well worth a visit, and rate it 5/5 stars.