Oceania Cruises Nautica Casino Review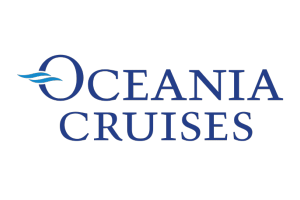 ● Address: Cape Town Harbour, Western Cape
● Phone: +44 345 505 1920
● Opening hours: Casino times are affected by various jurisdictions, so opening and closing times may vary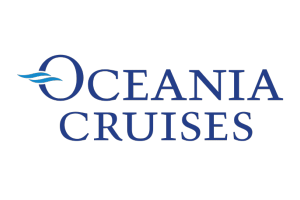 Set Sail On A Delightful Journey Of Discovery
Forming part of the Oceania Cruises fleet and sailing to ports far and wide, Nautica invites you on board for an elegant cruise experience. The ship covers eight unique itineraries, with a number of these departing from the port of Cape Town and taking you to your chosen destination of Dubai, Singapore, or the Southern African coast.
The Nautica will stop at various ports along the way, including Durban, where you can admire the impressive SA Art Deco architecture. The ship's small size allows her to travel on routes that larger vessels find impossible to navigate. That means she can cover itineraries that focus primarily on smaller, more exclusive destinations.
Enjoy The Best Of Everything, Every Day
The Nautica recently underwent a multimillion-Rand transformation. The moment you step on board, you'll love the phenomenal ambience created here. As the days unfold, you'll be able to sample fine culinary delights, unwind in the sophisticated spa, and boost your energy levels at the excellent fitness facility.
You'll be spoilt for choice with eight lounges and bars offering on-board entertainment, while lovers of gaming can make their way to the intimate casino setting. You can claim free spins offers on the slots or take part in the blackjack, stud poker, and roulette table action on the casino floor.
The Nautica features 342 lavish suites and luxurious staterooms, of which nearly 70% enjoy private verandas. The ship can accommodate a maximum of 684 guests, with 400 professionally trained staff on hand to cater to your every holiday need.
The Nautica also prides itself on providing the finest cuisine and dining experiences on water. You can select from five open-seating restaurants serving delectable dishes from Italy, France, and everything in between. The bars on the various decks aboard the Nautica will treat you to a delicious selection of traditional drinks and exotic cocktails.
If you're looking to enjoy the fresh air, spectacular sea views, and the big open sky, the Nautica will not fail to impress you. You'll immediately discover the decked outdoors to be an extension of your on-board holiday experience.
Each day, you can take your pick of things to do. Bathe in the sparkling swimming pool, lounge by the poolside with a cocktail in hand, or relax in one of the two whirlpool spas. The more sports-inclined guests can head to the Sports Deck, which features a nine-hole putting green and a shuffleboard court. It's also worth checking out the host of scheduled on-board activities, designed to suit all holidaymakers' tastes.
Gaming Rewards That Speak For Themselves
The Nautica Casino has plenty of night-time entertainment in store. For a start, there's the Casinos At Sea rewards programme in place. This grants players instant access to exciting promotional offers, and it allows you to play back the points earned on casino games aboard the Nautica or any other Oceania Cruises ship.
The rewards system consists of five tiers, with the higher levels including additional perks such as special birthday offers, discounts on accommodation, and much more. To become a member of the Nautica Casino programme, all you need to do is sign up at the Casino Cashiers Desk located on the casino premises. Once that's done, you can proceed to play at one of the best casinos on the high seas.
The Place and Time To Relax In Style
As a passenger on board the Nautica, you will marvel at the recently redesigned neoclassical interior. Exquisite decor, an eclectic art collection, elegant teak decks and verandas, and beautiful custom stone and tile work combine to create a cruise ship experience that's on a whole new level of aesthetic.
Patrons are served in Villeroy & Boch china and the finest silver and crystal ware, while complimentary room service is available 24 hours a day. Accommodation on board the Nautica consists of nine different types of suites and staterooms.
The sumptuously finished Inside Stateroom is the most modest among these. Facilities include satellite TV, Wi-Fi for those looking to get involved in over under betting, and a Prestige Tranquility Bed furnished with a seven-zone mattress and luxurious linen.
At the other end of the spectrum is the Owner's Suite, complete with 24-hour butler service and unlimited access to the Canyon Ranch Spa. Inside is a king-size Tranquility Bed, spacious walk-in closets, plus an entertainment centre with a laptop, an iPad for those looking to play slots, and two flat-screen TVs.
Guests are free to indulge in all that the deluxe Canyon Ranch Spa has to offer. You can choose from a wide variety of facials, scrubs, wraps, combination treatments, massage techniques and aromatherapy sessions. On top of all the pampering, the Nautica also houses a beauty salon providing hair styling services and an extensive menu of pedicures and manicures.
The Fitness Centre holds daily exercise classes as well as yoga, Pilates, and ball classes. The on-site gym facility gives you access to free weights and modern equipment whenever you feel like working out.
A Casino Experience Like No Other
The Nautica's elegant Monte Carlo-style casino, located on Deck 5, is manned by friendly and knowledgeable croupiers. Gamers can spin 26 slot machines into action or sit at one of five games tables featuring blackjack, roulette, and poker. Inexperienced players need not despair, as they're able to improve their skills with the casino's free gaming lessons.
The casino operates a cashless betting system that allows you to use your key card when playing slots or betting on table games. The stakes here are diverse enough to suit all bankrolls. As the casino is quite small, you won't find a Privé lounge or a designated smoking area. Still, it does enjoy a sophisticated Martini bar, with 25 creative cocktail recipes on the menu and Martini tastings held in the evenings.
The Nautica Casino's operating hours fluctuate and are dependent on the particular jurisdiction that the ship happens to be cruising in.
Delight In World-Class Dining And Pampering
A total of five restaurants present a tantalising variety of dining options as part of your accommodation on board the Nautica. The ship's bars boast fantastic views, and the baristas here can serve up exceptional drinks.
The Grand Dining Room seats 352 patrons for breakfast, lunch, and dinner. During evenings, you can pick from an overwhelming à la carte menu plus an amazing four-course degustation option. Guests can look forward to Continental-style food, Asian fusion, as well as French cuisine. You can also savour Canyon Ranch Spa dishes prepared with the health-conscious in mind. These go as far as to list each meal's calorie count.
You can order meals at any time of the day at the 220-seat Terrace Café buffet restaurant. In the evening, the menu here features exclusive fare such as lobster tails and lamb chops, as well as freshly made hand-cut sushi and sashimi.
If that wasn't sufficient, Nautica passengers can also check out the Italian restaurant Toscana, the Polo Grill, and the Waves Grill, adding even more flavour to their on-board dining options.
When it comes to activities on the Nautica, you can attend plenty of insightful talks, cooking demonstrations, bingo, trivia competitions, bridge playing, and wine tasting. The entertainment schedule also encompasses musicals, a big band and string quartet, karaoke, and shows featuring comedians and magicians. You'll also find dance floors to see you party the night away.
A Deluxe Holiday Destination On The Open Seas
The splendid Oceania Cruises cruise liner caters to every whim imaginable. Guests on board the Nautica can avail of a regal library, a computer room, and an internet centre. Plus, there are two shopping boutiques as well as a card room with six felt-topped tables.
While considerably smaller than many other cruise liners sailing the oceans, the Nautica does offer a considerably more relaxed atmosphere. The fact that there are fewer people on board means you get to enjoy all the ship has to offer without having to vie for deck space or restaurant reservations.
If you're looking for a cruise that combines great entertainment, fantastic amenities, luxurious accommodation, and exceptional restaurant fare, look no further than the Oceania Cruises' Nautica.
Deserving a full 5/5 star rating, this ship is simply ideal for those who enjoy seeing the world while savouring the finer things in life.