The Ultimate Guide On How To Play Blackjack
Blackjack is one of the most popular casino games online. It's also one of the easiest table games to learn. Like all casino games, blackjack has elements of luck and skill. But with some basic strategy, it's possible to reduce your house edge and improve your long-term prospects. Our expert South African team has been playing blackjack at land-based casinos and online for years. We've used our experience to put together a thorough blackjack guide. Some of the things we'll cover include:
● Basic blackjack rules to give you a head start
● Top strategies and systems for successful online casino play
● Learning how card counting can give you an edge over the casino
How To Play Blackjack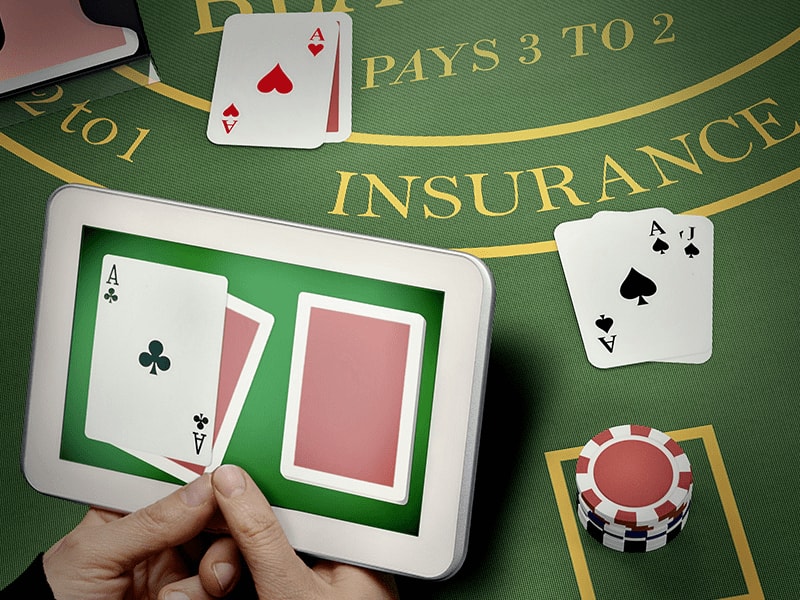 1 – Find a Game First, pick a game to play. The blackjack casino lobby will display all available games, as well as minimum and maximum stakes. You can also find detailed blackjack rules for each game before you play.
2 – Place Your Bets
To place a bet, first select a chip value. Then, select a betting area on the table diagram on the screen. You can increase or decrease bets with the click of your mouse or by tapping the touch-screen.
3 – Start the Game
Once you're ready, click the 'Deal' button. You will be dealt two cards face up. The dealer is also dealt two cards. In Classic Blackjack, one card is dealt face down and one face up.
4 – Take Insurance
You can take Insurance if the dealer shows an ace. This is a bet against a dealer completing a blackjack with his second card. The Insurance bet costs half your regular stake.
5 – Player's Decision
After the cards have been dealt, you have a number of choices. You can 'Hit' (receive more cards) or 'Stand' (receive no more cards). The aim is to accumulate cards and beat the dealer's total without going over 21. Face cards like jacks, queens and kings are worth 10, and the ace is worth 1 or 11.
In most blackjack variants, you can split and 'double down' on some hands. A split divides a pair, creating two unique hands to bet on. A double down is a single extra bet on a good total like 9, 10 or 11.
6 – Dealer's Decision
After the player has made their move, the dealer plays. The dealer must hit until reaching 16. Some blackjack variants differ on when the dealer can choose to stand. They may be allowed to stand on a soft 16 (a 16 containing an ace) or all 17.
When the dealer's hand is finished, winning players are paid out accordingly. A win is paid 1/1, a blackjack (an ace and a 10 or picture card) is paid 3/2.
A Look At Blackjack Card Values
Before you play blackjack, it's important to know the value of the cards. Blackjack casino games are usually played with six to eight decks. However, some variants can use a single deck and others up to nine. Each deck contains 52 cards, with no jokers.
Face cards like jacks, queens, and kings are worth 10. The aces are worth 1 or 11. So, a hand containing an ace will be "soft". For example, A-6 will be worth 7 or 17.
It's worth noting that in blackjack rules, there is no superiority of card suits. Hearts, spades, clubs, and diamonds are worth the same.
Card Values in Blackjack
Ace: 1 or 11
Kings: 10
Queens: 10
Jacks: 10
Tens: 10
Nines: 9
Eights: 8
Sevens: 7
Sixes: 6
Fives: 5
Fours: 4
Threes: 3
Twos: 2
The Best Blackjack Strategy To Adopt
Learning how to play blackjack is just the first step to mastering the game. If you want to improve, you need to employ some basic blackjack casino strategy.
Basic online blackjack strategy will never totally remove the house edge, but it will improve your chances. Let's explore some ways SA players can get ahead playing blackjack online.
1 – Print a Cheat Sheet
A cheat sheet can help you make the best decisions based on your cards and the dealer's. A good cheat sheet will display the optimum decisions for playing soft and hard hands. The sheet will also tell you when to split your pairs.
2 – Know When to Double Down
Doubling down in blackjack is great for players. It lets you make an extra move having seen the dealer's up card.
Knowing when to double down is important. It shouldn't be done on any two cards, and the dealer's up card will determine when to pull the trigger.
For example, if you hold a 10 or 11 and the dealer shows any card, the best move is to double down. If you hold A-7 (soft 18) and the dealer shows a 9, 10 or ace, you should also double down. An ace will make 19, while a small card like 2 or 3 will improve your hand.
3 – Avoid Taking Insurance
The Insurance bet is a wager placed against the dealer holding a blackjack. The reason is simple: the payout for an Insurance bet is 2/1. However, that is far less than the true odds of the dealer completing his winning hand. The Insurance bet also increases the house edge in blackjack to 5.9%, and even more for variants with multiple decks.
4 – Always Split 8s or Aces
Splitting a pair gives you two chances of winning a hand. All pairs can be split, and some should be re-split too. The split should depend on what card the dealer shows.
Splitting a pair of 8s or aces is an optimal move in online blackjack. It's better to have two hands with an 8 in, rather than one hand worth 16. The same applies to aces. With two aces, you have the chance to hit at least one 21.
5 – Hit 12 Against the Dealer's Low Cards
A hard 12 usually makes blackjack players worried. A hit could reveal a 10, which will bust them. However, if the dealer shows a low card like a 2 or 3, the hit should be automatic. Over the long term, the dealer will bust more often than they make a safe hand. Hitting will lose you less cash as a player.
6 – Try Out a Betting System
Once you master blackjack rules, employing a basic system can be a smart move. If you play for free at blackjack casinos, you can test out a staking plan without risking your Rand bankroll .
The 1-3-2-6 system is a less risky alternative to negative progression plans like the Martingale. With the 1-3-2-6 system, the idea is to start with a base unit of 1. After a win, you increase the bet to 3 units, then drop to 2, and finally raise it to 6.
The system rewards winning play in the long term. And because the stakes drop to 1 unit after a losing hand, losses are controlled.
How To Do Card Counting In Blackjack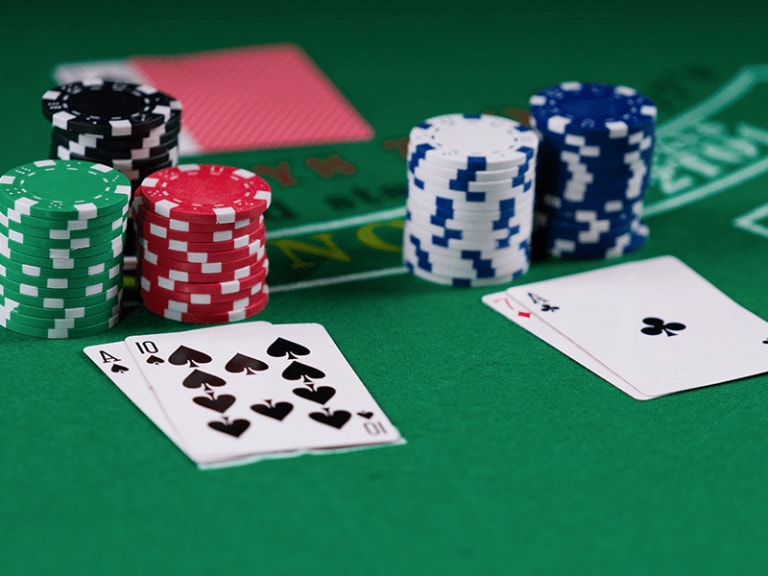 Counting cards gives players a chance to get an advantage over the casino. In land-based casinos, card counters are easy to spot but it doesn't deter players from trying. The good news is that it's easier to do card counting at online casinos.
Essentially, card counting is about keeping track of what cards have come out of the shoe and what cards remain. Shoes with lots of high cards are good for the player, while shoes with a lot of low cards are bad.
If the dealer has to hit on 16, for example, and risks going bust with a high card, it's a good situation for the player. With a shoe containing a lot of low cards, the dealer is less likely to go bust.
When counting cards, you don't have to remember every single card that has been played. Rather, players apply a scoring system to each type of card. To help, we've simplified the card counting method for SA players. Here's how it works:
1 – Assign A Value To Each Card
In card counting, a 'Hi-Lo Count' is used to assign points to each card.
High cards (10, J, Q, K, A): -1
Medium cards (7, 8, 9): 0
Low cards (2, 3, 4, 5, 6): +1
2 – Keeping Count
As cards are dealt following a shuffle, the card counter keeps track. Starting at zero, 1 is added to the count for every 2-6, and 1 is taken away for a face card or ace. If lots of high cards emerge, the count will be very low and good for the player.
3 – Playing the Game
In regular blackjack, players must make decisions based on their hand and the dealer's up card. A cheat sheet will help you make the best decision. However, when card counting at a blackjack casino, you play will change depending on the running count.
For example, it's optimal blackjack strategy to double down most of the time when holding a soft 16 (A-5) or 17 (A-6) when the dealer shows 3, 4, 5 or 6. If the dealer shows a 2, 7, 8, 9, 10 or A, a hit is the preferred option.
However, a double down becomes a better move if you know that there are more 10-value cards in the deck. Keeping a running count will give you an idea of how many 10s or face cards are left to come.
A Guide To Basic Blackjack Terms
Now you know the blackjack rules, here's a quick recap of the top blackjack terms you will come across online.
Hit: To receive another card to add to your hand.
Stand: To receive no further cards.
Double Down: Adding an extra bet to receive one further card. In some variants, a double down can only be made on 9, 10 or 11.
Push: A tied hand between the dealer and player. In a push, the original stake is returned to the player.
Split: Separating a pair into two unique hands. Bets continue on both hands until the player goes bust or decides to stand.
Re-Split: Separating split hands into more unique hands.
Natural 21: A total of 21 dealt with two original cards. (e.g. A-J, A-K.)
Hard Hand: A hand that contains no ace. (e.g. 9-6)
Soft Hand: A hand that contains an ace, valued at 1 or 11. (e.g. A-7 for 8 or 18)
Up Card: The dealer's card that is showing.
Hole Card/Down card: The dealer's card that isn't showing.
Insurance: A side bet against the dealer holding a natural blackjack. Players can only place an Insurance bet if the dealer shows an ace up.
Bust: The player or dealer goes over 21.
Card Counting: A method of keeping track of the remaining cards in the shoe to gain an advantage. Card counting is discouraged by most casinos.
Discover the Best Online Blackjack Casinos
Now you understand how to play blackjack, are you ready to put your skills to the test? At casinos.co.za, we have a top list with reviews of the best South African online casinos for you to try. Sign up, make a first deposit, and see where your blackjack play will take you.
Top Blackjack Casinos in 2020
1st Deposit Bonus
R3,333 + 77 Free Spins
Casino Highlights
Convenient mobile app for on-the-go access.
A great selection of reliable payment methods.
A fantastic variety of casino games for every type of player.
Payment Methods
Casinos Software
WMS
Novomatic
Bally
Elk Studios
Just for the Win
Blueprint Gaming
High 5 Games
Microgaming
Barcrest
NetEnt
Amatic
Big Time Gaming
+ 3 more available
1st Deposit Bonus
Up to R3,500
Casino Highlights
Excellent VIP loyalty program
Daily 15% cashback on losses
ZAR currency deposits accepted
Payment Methods

1st Deposit Bonus
R1,500 + 300 Free Spins
Casino Highlights
Bonus Wheel and daily cashback
Bitcoin deposits and withdrawals
Easy and secure payments
Payment Methods
Casinos Software
Kalamba Games
Microgaming
NetEnt
Oryx Gaming
PlaynGo
QuickSpin
Red Tiger Gaming
1st Deposit Bonus
R3,000 + 20 Free Spins
Casino Highlights
24/7 customer support
Several payment options
A good VIP scheme
Payment Methods


Casinos Software
Amaya
Cryptologic
NeoGames
NetEnt
1st Deposit Bonus
Up to R2,000 + 30 Free Spins
Casino Highlights
Try the games with a no deposit bonus
Benefit from a ZAR exclusive casino
Claim tailored daily deposit matches
Payment Methods


FAQs
Does blackjack beat 21?
Yes. If the player has a natural blackjack, it will beat the dealer's regular 21. However, if the dealer also has a blackjack, it's a push and the player's stake is returned.
How much should you bet in blackjack?
Blackjack casinos will let you bet as little as 9 or 10 Rand on a hand of blackjack. But many online casinos let you bet up to ZAR10,000 per hand. Only bet as much as you can afford to lose and bet a strict proportion of your bankroll on each game.
What happens if you tie in 21?
In most forms of blackjack, a tie results in a push and the player's stake is returned. In some variants, the dealer will win if they tie with the player.
Can you raise in blackjack?
Blackjack has special additional bets depending on the cards dealt. If the player receives a total of 9, 10 or 11 they can often double down and place an additional bet to receive one further card.
What are the odds of blackjack?
In most forms of online blackjack, a natural blackjack pays 2/1 or 3/2. Insurance pays 2/1, and a regular winning hand pays 1/1.
When should you not hit in blackjack?
Your optimal move in blackjack depends both on your cards and the dealer's up card. A cheat sheet will show you the best times to hit, stand, split or double down. In general, you shouldn't hit when you have 13-17 and the dealer shows 2, 3, 4, 5 or 6. You should also never hit on a soft 18, 19 or 20.
Should you split 10s?
No. Two 10s makes 20 and that's a good total to beat the dealer with. If you split 10s, you are in danger of making two inferior hands and losing both.
Should you hit on 15?
Your move with 15 depends on the dealer's up card. If the dealer has 2, 3, 4, 5 or 6 showing, and you have hard 15, you should stand. If the dealer shows any other card, hit. If you have a soft 15 (A-4), hit or double down (if available), regardless of what the dealer shows.