Understanding Slot Machine Pay Tables
We understand it can be overwhelming to find a trustworthy source of information on the web about how to play slots to win. To save you the hassle of conducting hours of research, we've come up with the essentials on what a slots pay table is and what valuable information it contains. Take advantage of this expert information on pay tables when playing real money slots at our top-rated online casinos.
What Is A Slots Pay Table?
The purpose of a slots pay table is to provide you with all the information you need to know about the game. It's very important that you view the pay table when playing online slots. Doing so will not only improve your overall playing experience, it will also increase your chance of winning.
We've written a detailed section about what to look for in an online slots pay table on this page So keep reading to familiarise yourself with all the pay table elements and their specifics.
A Typical Online Slots Pay Table
While online slots pay tables vary considerably due to game design, reel layouts, and different in-game features, they generally display the same basic information that's easy to understand.
The various elements in a pay table let you know what winning combinations can come up and how much each will pay. Knowing this is essential to maximise your chances of winning lots of money.
A pay table also improves your online gambling experience by indicating what special symbols are needed to trigger the bonus rounds. These special features can deliver jaw-dropping wins.
What To Look For In An Online Slots Pay Table
You should absorb all the information outlined in pay tables before spinning the reels of an online slot, especially if you're playing for real money. Here is a quick guide on what to look for:
· Coins, Bets and Paylines: Pay tables indicate whether you will qualify for bonuses and jackpots by staking the minimum bet. Some online slots require the maximum number of coins to be bet for the chance to activate bonus features. If you don't read the pay table, you won't know this is a requirement. You will also see a breakdown of each payline to ensure you know exactly how winning combinations are formed.
· Base Game Symbols: A pay table displays every symbol that you will see on the reels of an online slot. Symbols are always listed in order from most valuable to least. This makes it easy for you to identify which symbols to cross your fingers for. Payouts are displayed beside each symbol, indicating how much you'll win for matching symbols across a payline. These payouts are calculated using the line bet or total stake that you've set. Typically, you'll see three, four and five-of-a-kind combinations listed when you play a 5-reel slot.
· Free Spins and Bonus Rounds: Unless your content playing mundane slots that confine you to base game spins, you'll want to know what bonus features an online slot has to offer. This information can be found by viewing the pay table. You'll find out which symbols are required to trigger bonus rounds like Free Spins, as well as the total number of symbols needed. A pay table will also highlight whether the bonus feature can be retriggered or not.
· Wilds and Scatters: These are the two main types of special symbols that you will encounter while playing online slot machines at South African casinos. Working in a similar way to the Joker in card games, Wild symbols possess the power to substitute for all regular symbols to help you win. Scatters are usually the only symbols that a Wild cannot substitute for. You won't have to worry about landing Scatter symbols across paylines to win. Instead, they can appear anywhere. A bonus game is usually unlocked when three or more Scatters appear.
· Multipliers: Online slots like Gonzo's Quest boast an Avalanche feature that multiples consecutive wins. Viewing the pay table will ensure that you know exactly what is required to leap from a x1 multiplier to x5. Multipliers are also used for bonus games like Free Spins. Using Bonanza by Big Time Gaming (BTG) as a prime example, the pay table highlights that you'll experience an unlimited multiplier when you trigger the feature. Knowing information like this maximises your chance of winning lots of money.
· Jackpots/Progressives: We must stress the importance of viewing the pay table before you spin the reels of a jackpot slot, progressive or otherwise. The pay table will indicate whether you must max bet to have a chance of scooping the eye-watering amount displayed in the jackpot meter. It will also outline how the jackpot can be won. If you're playing a progressive slot, you'll also see a percentage outlining the total amount of your stake that is taken to help grow the jackpot (often around 3%). This is known as a jackpot contribution.
· Pay Directions: Playing an online slot for the first time? Then make sure you check the pay table to see whether it pays left to right or both ways. If the slot only pays left to right and you've failed to match symbols across the first two reels, you'll already know that you've lost. However, if the slot pays both ways, you'll still have an interest in that spin because you could match symbols across the third, fourth and fifth reels for a win instead.
Why You Should Check The Pay Table Before Playing Slots
Pay tables are unique to an online slot machine and can hold infinite possibilities. This is why we recommend that you view the paylines, winning combinations, and features on offer before choosing and placing your line bets. Here are just a few examples of the advantages this holds:
· If you're hoping to trigger a bonus feature like Free Spins, you'll need to view the pay table to know what special symbols are required.
· A pay table will make it clear whether you must turn on the max bet button when you spin the reels of progressive slots.
· By activating all paylines, you will increase your chance of landing the top payouts. Trust us, there is nothing more frustrating than hitting a Wild line, only to realise you didn't have that payline covered in your bet.
By giving you a more informed way to play, the pay table helps to increase your chances of winning, while the opposite is true if you spin the reels randomly without knowing what to watch out for.
How Do We Rate The Best Slots Games To Play?
Our mission is to ensure you enjoy the best gambling experience possible at our top-rated South African casinos. Let's face it, you seek entertainment not boredom. To help us succeed with our goal, we take numerous factors into consideration before recommending an online slot for real money in South Africa.
Here are the five main factors we consider when determining whether a slot is suitable or not:
· Number of Paylines and Ways to Win: Like many of you, we love lining up cherries and lucky 7s on classic slots with just a few paylines. However, the demand for online slots with a jaw-dropping number of ways to win cannot be denied. And while 243 and 1,024 ways to win games are great, Big Time Gaming's MegaWays slots have taken things to a whole new level.
· In-Game Features: We are always on the hunt for online slot machines filled with fantastic in-game features. Cinematic intros always get us excited before spinning reels, especially if there is an interesting story behind the theme. And if it's a 3D slots game we are playing, we expect to see a few characters burst into life and strut their way across the reels.
· Bonuses and Jackpots on Offer: What are your favourite bonus features? We rate slots games with special features like Free Spins, Reel Respins, Cascading Reels highly. If you're anything like us, you must get even more excited playing jackpot slots. Especially if it's a progressive slot machine that could turn you into a multi-millionaire in just one spin.
· Payouts: We know you don't want to waste your time spinning the reels of slots games for measly payouts. After all, it's the opportunity to win a considerable amount of money that keeps us playing session after session. Yes, you'll have to get used to low-paying playing card symbols delivering woeful sums, but you should be rewarded for a line of premium symbols.
· RTP and Fairness Testing: You should always check the return-to-player percentage (RTP) of an online slot before you start playing. RTP is one of the main factors we consider when rating the best slots games. 95% is about average. We also like knowing that slot machines have been stringently tested by an independent laboratory to confirm they are safe and fair.
FAQs
Where do I find the pay table of an online slot?
Nine times out of ten, you'll find a pay table button in the options panel of an online slot. Buttons like 'pay table' or 'view pays' make it easy to identify where the pay table can be found. However, some software providers use buttons like 'i' or '?' instead. Regardless of how the button has been designed, a pay table is usually only one click away.
How do I know which is the best online slots game for me?
By checking the pay table before you play. For example, let's say you're a fan of feature-packed online slots that boast Free Spins with unlimited multipliers. The pay table will confirm whether such a feature is included in that specific online slot. If it's not, you can swiftly move on and find a different game to play. If it is offered, you can learn all about the feature and start playing.
Does the pay table information apply to free slots or just real money play?
Both. There is absolutely no difference between the pay table of an online slot that you play for free versus the same game in real money mode. Free slots boast exactly the same gameplay, payouts and bonus features as you'll find when you play for real money.
Are all pay tables the same for each type of slot game?
In short, no. If you're playing a classic slot with one, three or nine paylines, you might find the pay table displayed above, below, or beside the reels. This is because there isn't much information to be absorbed. When it comes to video slots, a button must be clicked to access the pay table instead. This indicates that the slot game packs plenty of symbols and features to keep you entertained.
What is considered a good return-to-player percentage (RTP)?
A good return-to-player percentage (RTP) is anything above 95%. After you've played a few online slot machines, you'll notice that 95-96% is about average for most games. Mega Joker by NetEnt is one of the best slots to play if you're seeking a high RTP. Its RTP is a very generous 99% at many of our recommended South African online casinos.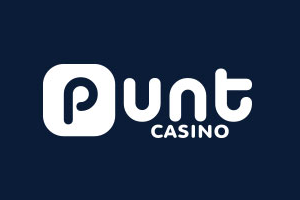 Casino Highlights
Excellent VIP loyalty program
Daily 15% cashback on losses
ZAR currency deposits accepted